Critter's Lodge ~ An Aviation Preserve
SPRING FLY-IN APRIL 26-27-28 2019
*Weather date: MAY 3-4-5*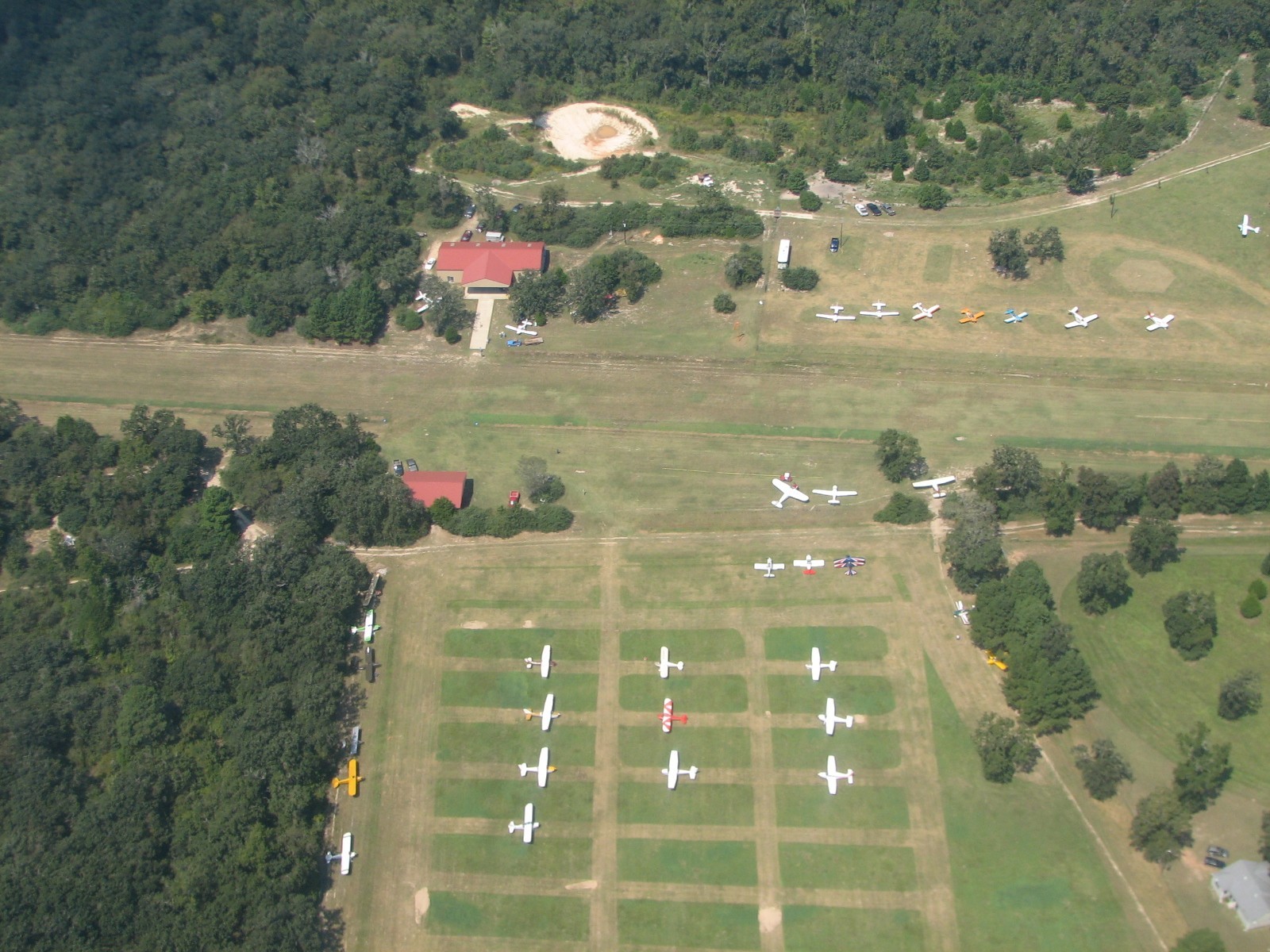 Come join our fly-in and camp out at Critter's Lodge!! Our fly in event begins on Friday evening at dinner and ends Sunday morning after breakfast. The kick-off dinner on Friday evening starts at 6:30. Those who like to camp out we offer camping facilities, indoor restrooms (No Port-O-Lets), solar outdoor showers, firewood, Wi-Fi, and LOTS OF GOOD FOOD. We offer Motorhome/trailer parking, with some electric/water hookups for a nominal fee. Please call us for more details, and/or to reserve your special spot. Critter's Lodge is located on the Houston Sectional Chart near the 30 degree radial out of Leona identified as "Dillard Airport" (TE01). Runway is Packed turf, 3,100 foot lighted runway, elevation 255 ft. We MONITOR 122.9 ~ Land and taxi at your own risk, trees on both sides and end of runway. The runway is suitable for piston driven aircraft 12,500 pounds or less. Taxi and follow signage to proper parking area to avoid back taxi. taxi and park in mowed areas only.
RV/Trailer parking with hook-ups are $20.00 for fly-in weekend. We also offer limited "Reserved parking" spaces for $5.00 each on a First Come Basis, along the runway. Additonally we offer 22 Acres of pasture camping/parking FREE. For a reserved parking space or to reserve your camping spot fly-by early or call us to reserve your preferred space or for site locations. Additionally you can send us an email to: Critterslodge@windstream.net Looking forward to your visit.
If you have an unusual aircraft (warbird, etc) or would like to locate near a special friend(s) please let us know in advance. We will do all we can to help to accommodate you.
To contact us please call 903-536-7004 Hangar or 903-536-7000 Home
We Support EAA – AOPA – CAP – ABS
Leona VOR 110.8 032 degrees~15 nm Lat. N31 – 18.27 Lon. 95 – 47.71
Visual Flying Note: If you follow Hwy 7 between Crockett and Centerville, at intersection of the Trinity River and Hwy. 7, airfield is 6.5 miles west. Look for WHITE OIL STORAGE TANKS on Right of Hwy 7 ( See 499' tower same location on sectional chart.) Turn south one-half nm. Both runways left hand traffic. Runway 3100', 70' wide. Tree-to-tree 100 feet. Taxi only in mowed identified areas. For safety ALL aircraft must have radio contact with controller prior to entering pattern.